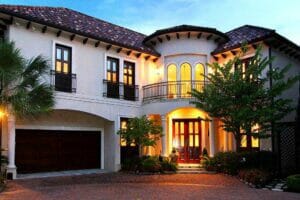 We have been doing business as an outdoor window cleaning company in Houston since 1997, serving both houses and workplaces.
Having a company that does it right from the start.
There is not a job that does not meet his high expectations.
"We Do It Right the First time."
Making your neighbors the envy of your home and business is our specialty. We provide top quality outside window cleaning in Houston that is guaranteed to look spotless. When you add up all the reasons why you want it clean is all the reasons why we are here for you.  If you have been sitting on the fence and you just don't know what to call then that is when you want to think about a superior window cleaner and this is what we are all about.  So go ahead check us out.  Make sure you let family and friends see you want the best and deserve the best.
Window Cleaning Company Houston is the choice above all else for house and workplace outdoor windows.  Make your home shine through and through with nice crisp clean window panes.  Giving your home that WOW factor.  Do you have an opportunity where you want to invite someone to your place go ahead and do so because your windows will be so clean it will be noticed.  And you will be happy that you called the professional at Window Cleaning Company Houston to come and clean your outdoor windows.
CALL 832-639-3434 AND NEVER FEEL ASHAMED TO SHOW OFF YOUR CRYSTAL CLEAN WINDOWS THAT WILL ENHANCE ANY HOME OR OFFICE.